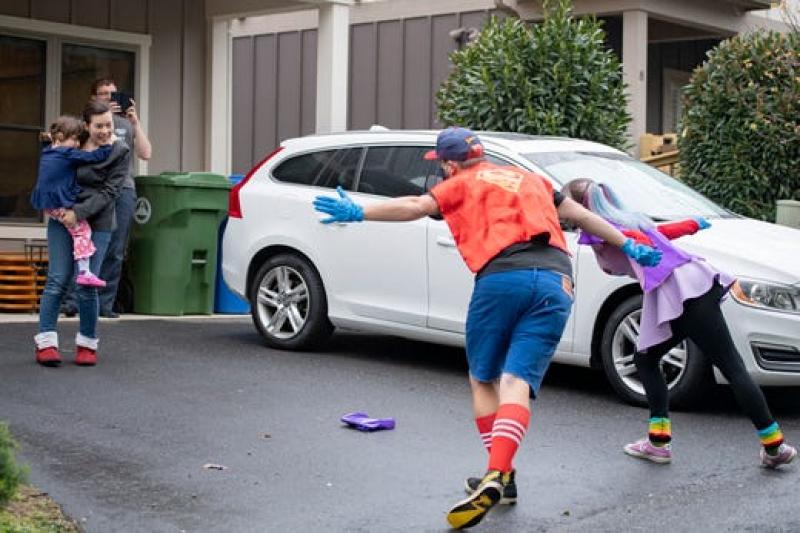 There is a special someone out there in the North Carolina area that I have to tell you Vigalantes about. She goes by the name of Morgan Albritton. I was looking for a funny little video that I could show you guys today and came across her story.
With the current Coronavirus pandemic still looming over us, I wanted to share something lighthearted and funny. Something to take everyone's mind off of things for a while but decided that her story needed to be told.
She is a friend to the Nerd/Geek community and has been for quite some time. She started off as a regular employee at West Asheville's Haywood Road comic book store (now named Morgan's Comics) before becoming its owner. She strives to make everyone feel welcome and allow their inner-geek to shine.
Here is a video from her Youtube Channel, if you want to check out her store.
I had gone into the store WAY back when as I was leaving Fort Jacksons. It was about a 2-hour drive but it was on my way. This was before she worked there, let alone owned it.
Since the Coronavirus hit, small stores have had to close down, but she kept people coming back. She and her partner Matt Layton began to read stories online. It was during one of these Facebook Live events that this happened…
This is the kind of wild stuff you can expect at the store. People touching each other's lives.
That's not all. A friend suggested that they create a fun new way to get their comics to the hands of readers. They came up with the HEROgram.
You remember the old singing telegrams, well, not much has changed. Most comic stores offer to snag certain issues and set them aside for you on a regular basis. Morgan and Matt took it to the next level.
That's right, folks. They sing and do a little dance as they drop your books off to you. By brightening your day and delivering comics personally, they seem to be superheroes in their own right. Shout out from CryptoComics to Morgan's Comics. Keep up the good work and we love you!