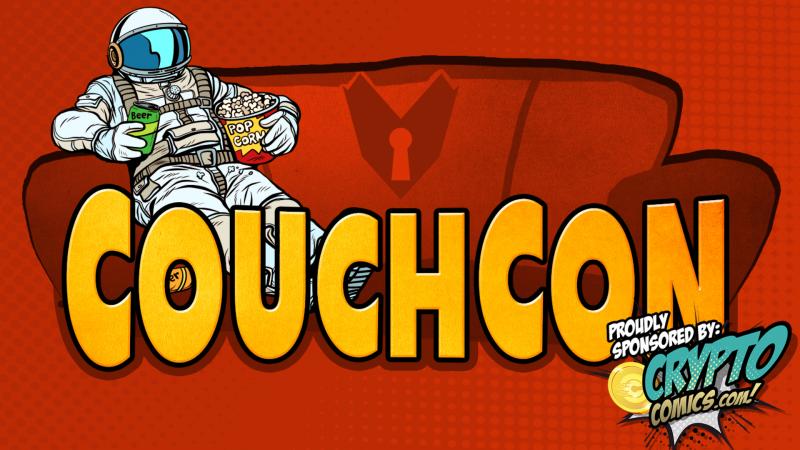 Comics go virtual. And so do Comic Conventions!
These days, it seems like everything is going digital. The question is no longer "What can you do online" but rather, what CAN'T you do?
You can purchase anything - cars, groceries, medicine, shoes... My kids are having virtual playdates, doctor visits, meetings, and now conventions are going digital.
What about comic books? Ebooks have been around for years, and have several benefits (ease of publishing, accessibility). But what about the downsides? You can't collect a digital issue. You can't resell it or share it with a friend.
Can you?
Collect Digital Comics - the Best of Both Worlds!
Read more about how CryptoComics has merged the collectibility of print with the accessibility of digital in
our post on Vivid Publishing's Blog
. We are entering uncharted territory here, and we hope you'll join us for the ride.
And speaking of virtual...
CouchCon Virtual Comic Book Convention!
The only comic convention that ISN'T canceled in 2020.
Don't miss our panels at the
CouchCon
event this weekend!
Friday, June 26, 7PM Eastern: "AMA: The Social Marketplace - Buy, Sell, Connect, Repeat."
Our team will be live to answer any questions you might have about CryptoComics, the Marketplace, the Community, ComicBucks, how to e-publish, why you should join, why we're using Ethereum, when we'll have live transactions, and anything else you've been wondering.
The really exciting panel: "Don't Miss the Shuttle: The Future of Comic Book Marketing" is Saturday, June 27, 7 PM - 9 PM Eastern Time.
Creators share their secrets to success in this roundtable hosted by our team. Find out why they started writing, how they use comics to bring awareness to causes that are important to them, what they've overcome to become published, what its like to be a comic book creator, and more. Ask your own questions!
Support Creators, win swag, and hang out online with people who love comics as much as you do.