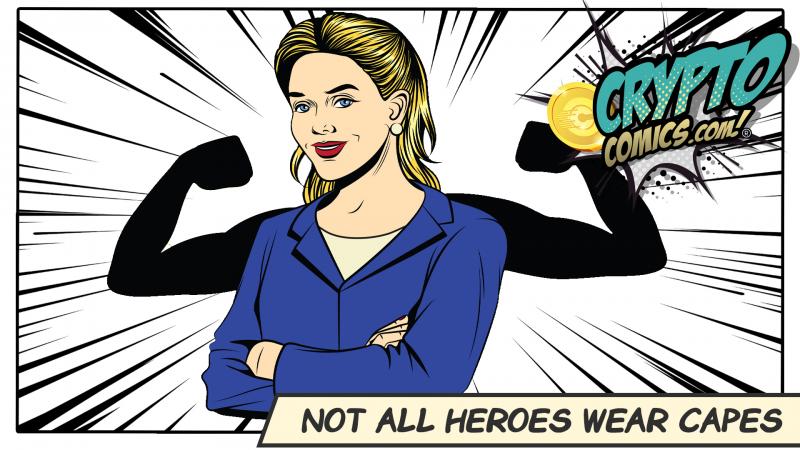 Welcome my CryptoComics Compatriots. Welcome back. This is Crypto Cadence back with something both bigger and better. Yo, I took over the blog from my dad to write my own article!
Our beloved heroes often come in capes of all colors, but today we're not talking about the heroes with capes, we're talking about heroes without them. We're talking about the daily hero's that go largely unappreciated. Not simply cops or firefighters (although they deserve their own post), but the next door neighbor that has a little too much to sas or love to give. The people that make your day all the better even if you only see him through the TV.
Kids Who'll Restore Your Faith In Humanity
I don't think we give kids enough credit or we just underestimate little brilliant minds at work, but here are some kids that'll make your day so much better.
Gal Gadot surprises a superhero group of front-line heroes
Our heroes seem untouchable and unreal in so many ways. Seeing them through the TV gives them a whole new layer. This is a heartwarming video where one of our untouchable heroes gives her thanks to the hospital staff.
Random Acts of Kindness Faith In Humanity Restored
I wasn't even seven minutes in when I was brought to tears. Seeing such excitement from little kids from seeing a superhero wash your window or getting a doll.
More To Come
If you've seen someone or something that needs to be highlighted and deserves their own cape, let us know. I am dying to hear about it. Share it so that they can get the recognition that they deserve. We will be posting more of these posts soon so keep an eye out.