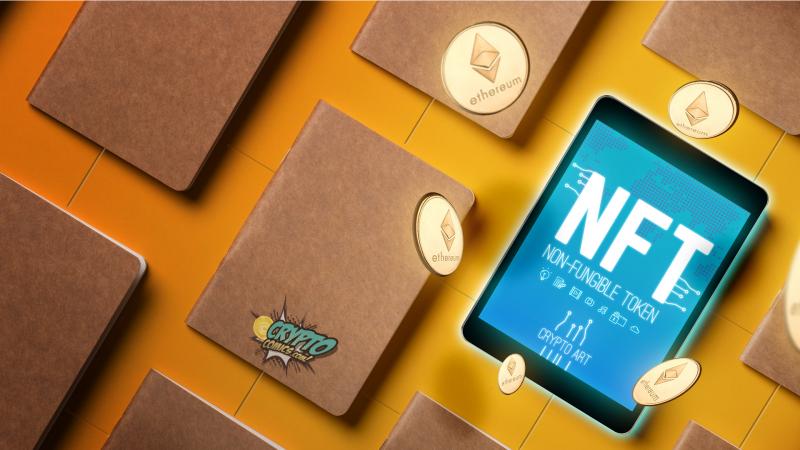 We've been getting some questions about the recent changes you may have noticed in the CryptoComics Marketplace. You now see the options to Preview, Borrow, Register a book on the StacksNet Blockchain, or Purchase a Virtual Copy.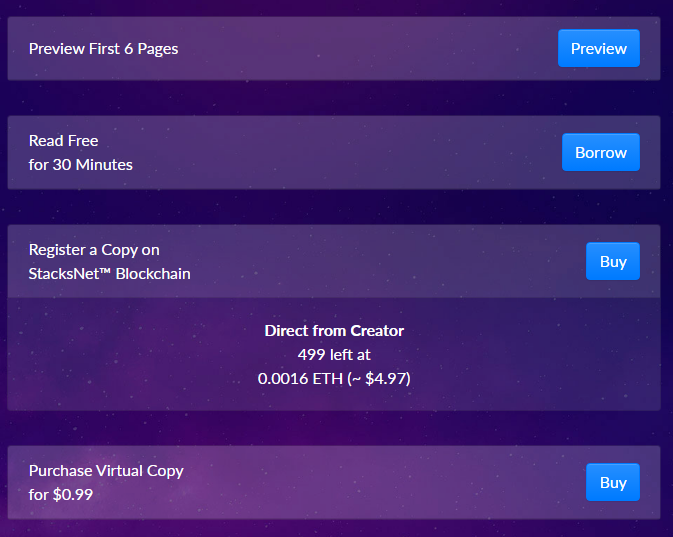 Is CryptoComics Marketplace live?
We are still in Beta Testing. These are still test transactions, and copies are not currently being registered to the blockchain.
What is StacksNet(TM)?
StacksNet is the CryptoComics Blockchain. This is what will allow you to turn your comics, art, graphics novels, and other digital items into NFTs, or collectible digital items.
It is a sidechain that runs 1:1 with the Ethereum Mainnet. Using a sidechain instead of only running off the Ethereum Mainnet allows us to keep transaction costs lower, and will make it easier for you to make purchases.
It will also allow us to add in some really great features that are currently under development and will be announced soon.
What is taking so long to go from Beta Testing to Live Transactions?
Excuses of Covid19 and shut downs aside, creating a blockchain is no simple task.
(Don't know what any of that means? That's ok. You don't have to understand blockchain or cryptocurrency to buy, sell, and borrow in CryptoComics! That is another advantage of using StacksNET!)
It is complex, and the technology is brand new. That means we need to create our own solutions instead of relying on years of others' data and problem-solving.
Joe Frazier, CryptoComics President and main architect, has been guiding the development team to create a unique smart contract and developing a sidechain that we have called StacksNet(TM) (stacks of books, get it?).
Haven't other NFT Marketplaces Started Selling?
Yes, there are live blockchain sites that allow people to sell NFT comic art. We're not doing things like these NFT companies. Our blockchain will incorporate community features, making our system more like your local comic book store, and less like Amazon or Christie's Auction House.
We recently merged our live site that many creators and users have been helping us test with the test site that was running StacksNet(TM) blockchain and our Borrowing system. As of September 2021, WE ARE STILL IN TESTING PHASE. We haven't transitioned to live transactions yet, although this is a crucial step in the process.
On the community side, we're also starting to build out more community interaction features. You may have noticed our Activity Feed updates. We will be making many more tweaks and updates in the coming weeks.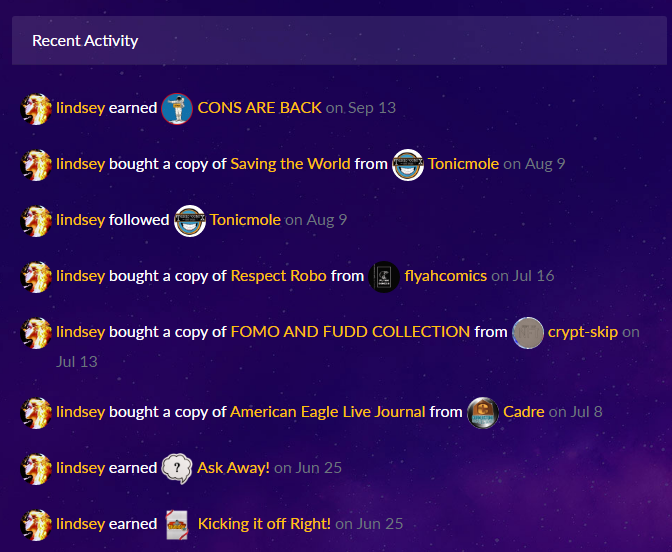 Thanks for sticking with us, and being not just a user of our software, but a member of the community we are working hard to build. CryptoComics is not just a website that sells NFTs. We are working to make CryptoComics a community of passionate creators, collectors, and investors that care about the industry, art, and spreading a love for comics.
Thank you for being part of this community!