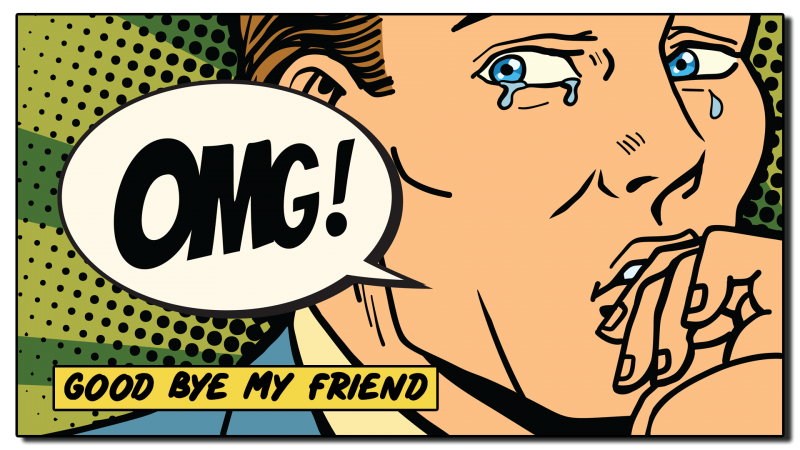 It is always a sad day when one of us is leaving for greener pastures.
As of the 20th of this month, Frey will be leaving us. He took not one, but 2 separate jobs. Believe me, there was much said about this during our production meetings where he passed off a lot of his duties onto the rest of us.
Beginning next month he will be the newest artist at DC Comics, drawing for "Blue & Gold" starting with issue #15. As per his new contract, his first issue will come out October 4th. He will be part of the new creative team, including Paul Pelletier as writer, Sean Gordon Murphy as inker, and Dave Stewart on colors. Be sure to keep an eye out for that. I'm going to get my copy signed.
He will also be teaching Graphic Design at his old alma mater; Full Sail University starting with summer courses. He will be teaching in their "remote learning" section, so he will not have to travel to Winter Park Florida. His class load will be 3-D Arts (DGT312) a 4 credit class, as well as Project and Portfolio IV (DAD349) a 3 credit class.
If you wish to take either of his classes, you must sign up by the end of April.
His last day with CryptoComics will be on the 20th to allow for some much-needed vacation before he gets started with his new assignments. His last Monday night CryptoComics Couch will be on April 18th, so please stop by to wish him luck.
Don't think that we would be leaving you empty handed. After much negotiation, the illustrious Chad Hardin (Temerity, Harley Quinn) will be replacing him here at CryptoComics. Starting on April 18th, Chad will be joining us on the CryptoComics Couch Podcast, and then will be joining thee team full time at the beginning of May. We kept telling you that we had something big planned for you.
We would like to officially welcome Chad as well as wish Frey the best of luck. On a personal note, I truly hope that he will pop in from time to time to let us know how things are going. With one last hurrah, here is a special badge code that anyone can claim; AdieuGoodFriend.