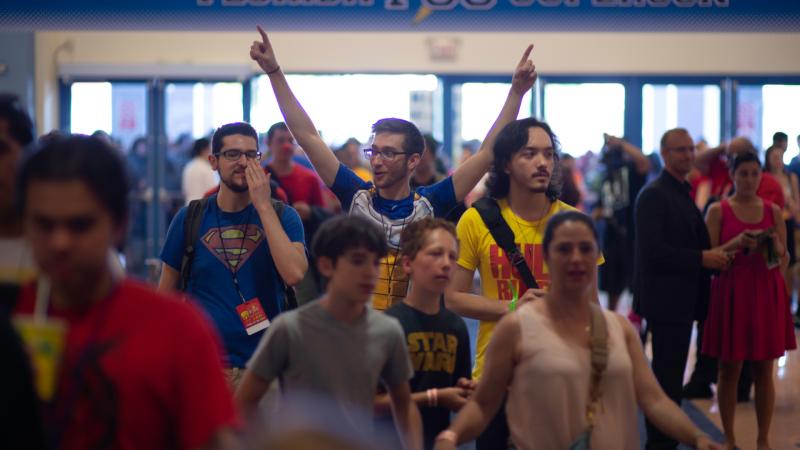 During our weekly CryptoComics Couch livestream and podcast, we talked about our experiences attending comic conventions. Our community added their own tips in the open discussion time, and had some great convention hacks to share that we will be trying.
And our favorite part: Unboxing! See what loot we've recently gotten from supporting creators.


We also covered the comic news:
What is happening with Comics and NFTs? El Salvador did WHAT?
Diamond Cancels Halloween!?! Logan Paul rips off Adobe stock images? Mike Mignola to illustrate...Pinocchio? Spider-Man beats Superman?
Does Rocketeer finally get a sequel? Robert Pattinson with a Batman spinoff? These are just a few of the news items we covered.
Crowd Funding comics we think you will love!
We gave a quick update on
Tales of Tesla
, the campaign we hosted the launch on our show recently and we're pleased to say is fully funded, with over a month left to go.
We are excited to announce two upcoming crowd funding launch parties we have the honor of hosting.
XCT: Monsters to Launch LIVE on our channel on the 24th at 8:30pm EST
Reports from the Institute (Vivid Halloween Novel) - Launch Oct 1st at 8:30 EST
There was an obscene amount of badges during the stream, including
TheConTalk.
Go ahead and claim that one now by
logging into your dashboard
.
Next Week's Discussion Topic: Have you ever supported a crowd-funding campaign, and would you do it again?
Make sure you subscribe to our
YouTube channel
to catch next week's show and join the discussion. If you can't make the live show, you can drop your comments here, send them to us through the dashboard support, or message us on any of our social sites. We love to hear from you!