Bob Likes to Dress Up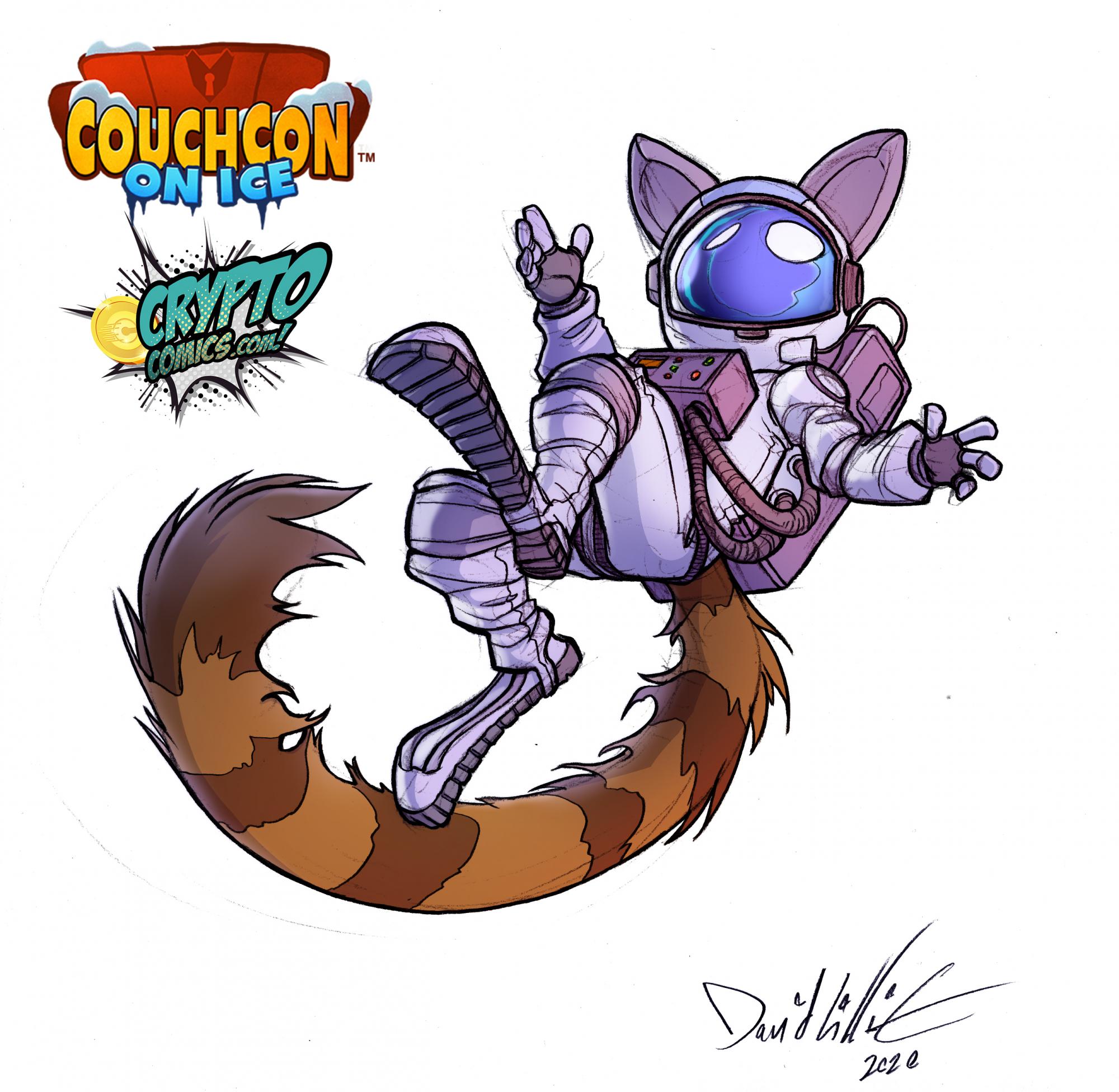 As many of you know, Bob is the CryptoComics mascot because he embodies the spirit of our company - our desire to explore new frontiers and push the limits of technology and creativity.
Starting November 13 and running until December 3, we're challenging our community to push the boundaries of creativity with our Bob Cosplay Competition
.


How does it work?
This competition is open to everyone! Reimagine Bob as any character you love from the comicsphere and beyond. In the spirit of our mission statement, we're not going to tell you what you can and can't do. It's your idea, so run with it! The example above was created by David Lillie of VividPublishing. We'll accept any original art you create using Bob. Sketch, Photoshop, Illustrate… use whatever medium you like. We will accept Not Safe For Work content, but we may not be able to share it during our live panel. Obviously anything illegal isn't allowed. These submissions will be judged on creativity and originality. All submissions are due by 9PM EST on December 3, 2020.
Winners will be announced during our live CouchCon On Ice Why We Cosplay panel December 5 at 11AM EST. By submitting your art, you are agreeing to let us use these images on our website, post them on social media, and in any other marketing. We will always credit the creator of these images.
For the Kids
We have a contest just for kids!
Download the coloring page of Bob below, and kids can color, decorate, and get as creative as they want in turning Bob into their favorite character. Please enter your child's name, age, and your name when submitting the entry.
Entries are due December 3 at 9PM EST.
DOWNLOAD the coloring page here. Scan and upload the completed page, or a photograph of the completed page to enter.
Most importantly: Have fun, and be creative!
"Batman Bob" by Julian W, Age 7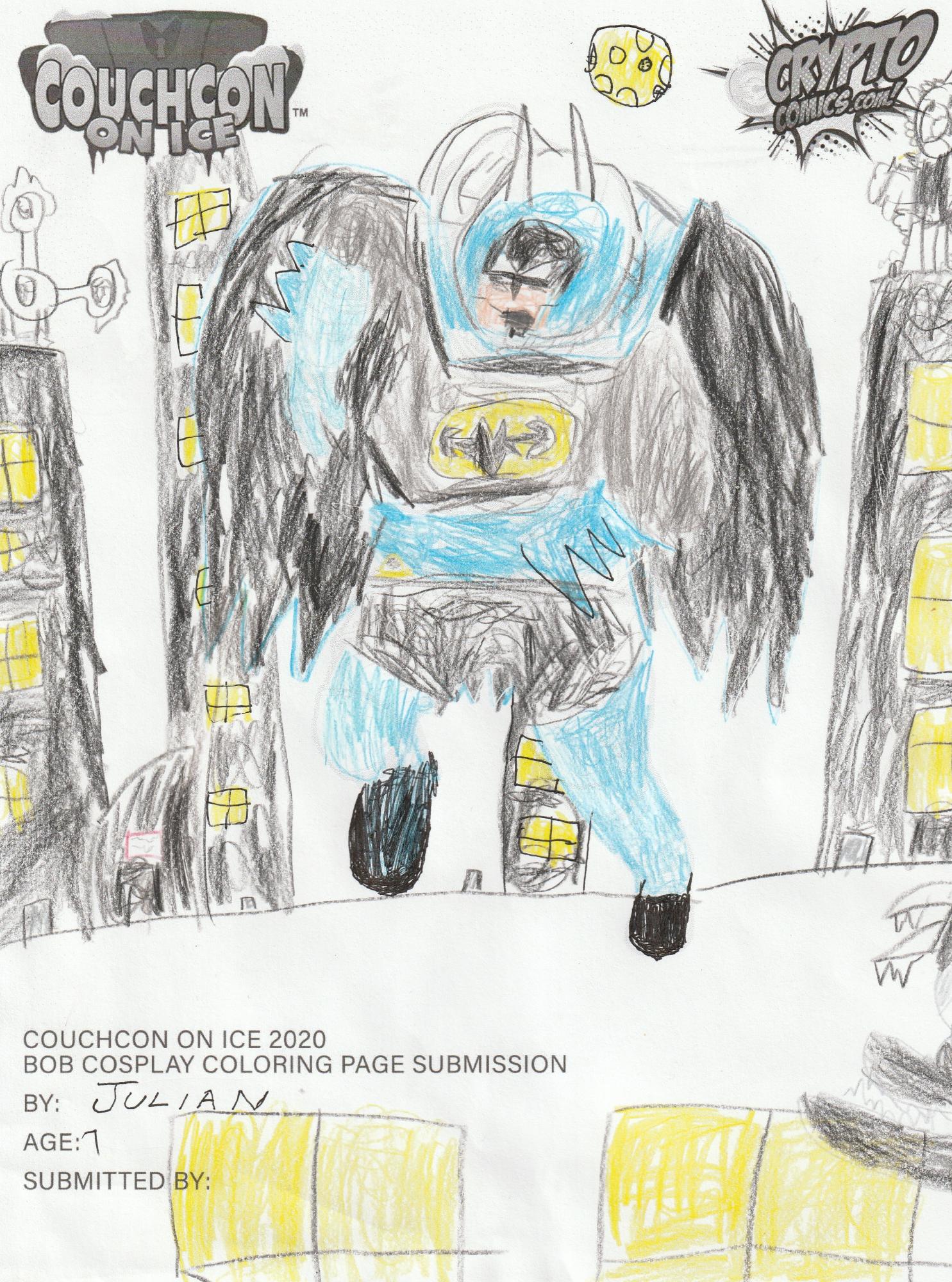 Prizes
Adult 1st Place Prize: Your art will be featured on our Homepage and dashboard, with a link to your community profile. We will also use your art on our social media pages. You will also receive a CouchCon Prize Pack, full of awesome prizes and an exclusive trophy.
Adult 2nd Place Prize: Your art will be featured on our social media, and you will receive a CouchCon Prize Pack full of awesome prizes!
Kid's Prize: The winning children's entry will be featured on social media, in the dashboard, and the winner will receive a CouchCon Prize Pack full of awesome prizes!